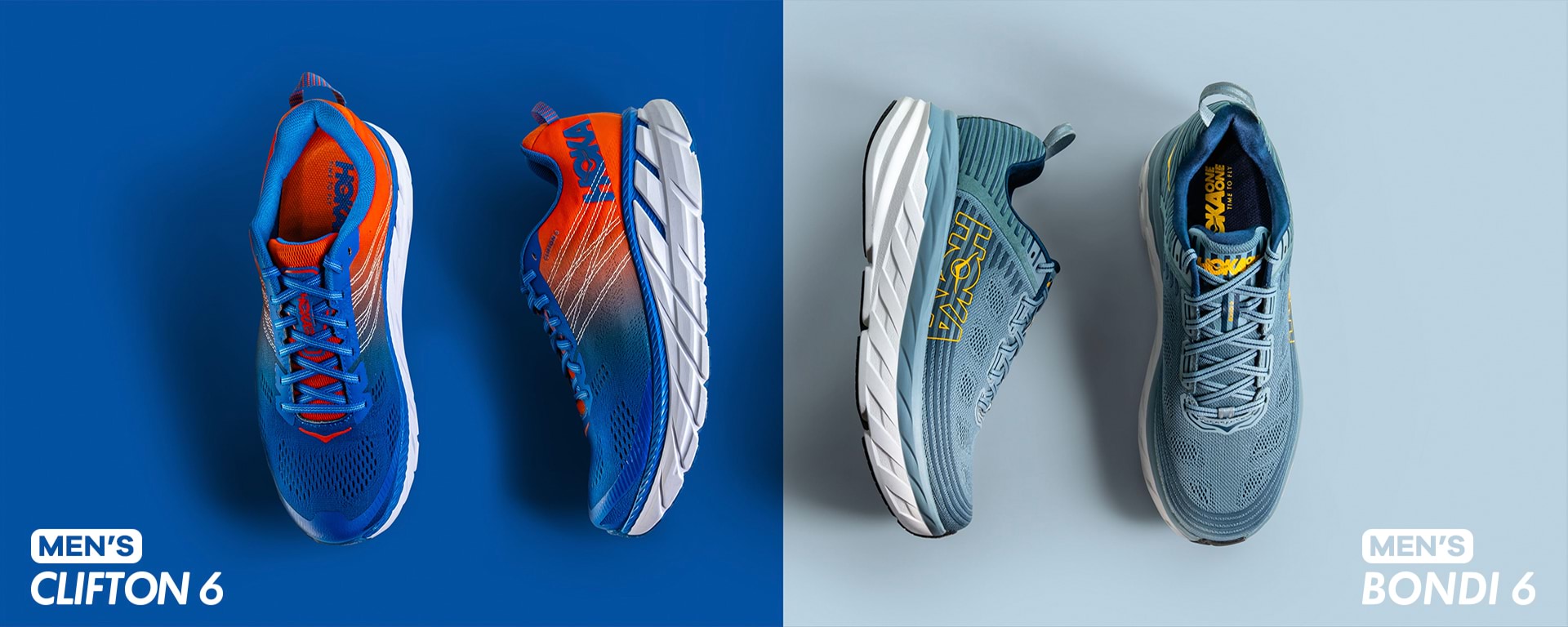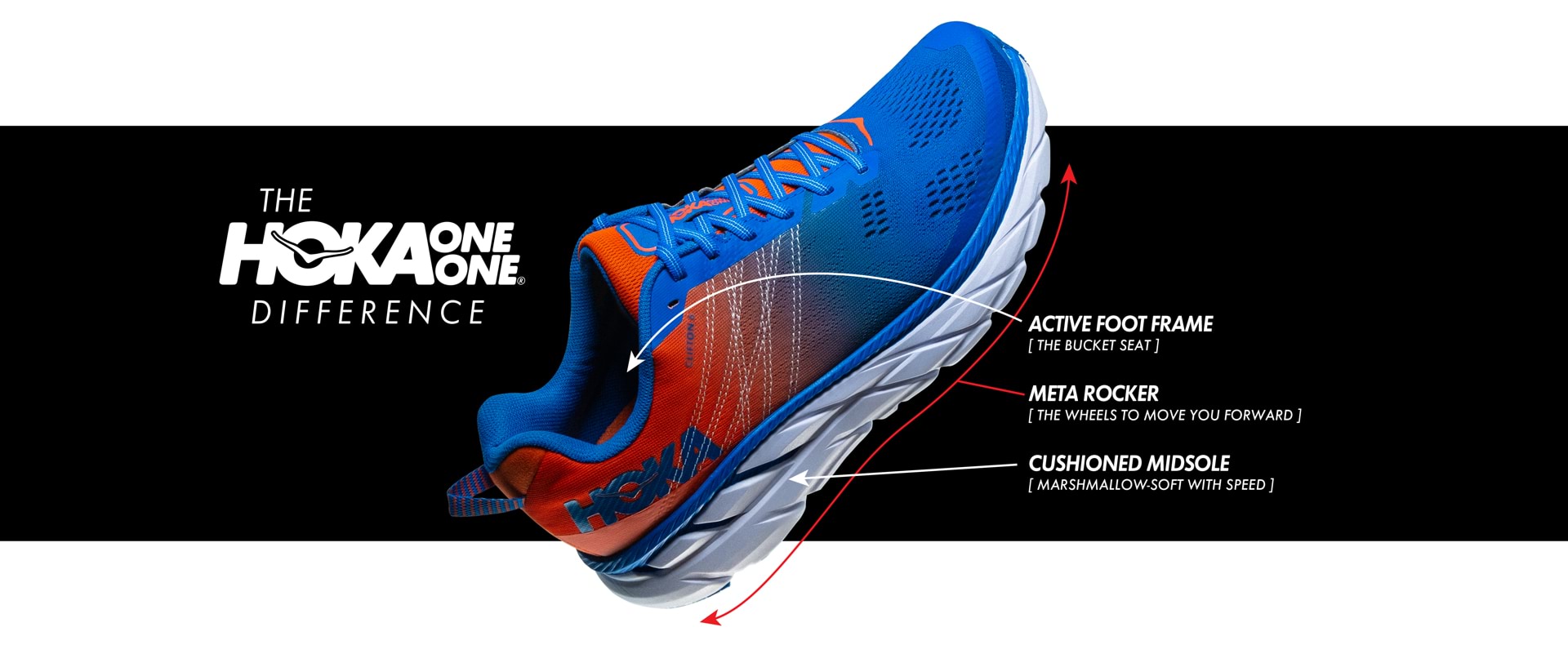 HOKA CLIFTON 6
THE

SMOOTHEST CUSHION


DAILY RUNNER

The shoe that changed runners perceptions of what HOKA could be,
the Men's Clifton 6 is the latest arrival in the award-winning Clifton family.




Building upon the qualities the Clifton is known for, the '6' continues to deliver
that perfect combination of soft & light.




The Men's HOKA Clifton 6 offers a smoother ride with a more comfortable fit
including an embroidered design that improves the lockdown of the upper
to hold the foot while maintaining it's signature lightweight feel.

HOKA BONDI 6
THE

ULTRA CUSHIONED


GAME-CHANGER

The Men's Bondi 6 is now offering the most comfortable and most
cushioned shoe in HOKA's road-shoe lineup.




We've further enhanced the smooth, balanced ride delivered
by the Full-EVA mid-sole, breatheable upper,
and our Meta-Rocker technology.




The Men's HOKA Bondi 6 will take you far and wide in comfort, with the combination of cushioning, along with a broad stable base, meaning a smooth, yet stable ride.
MEN'S
CLIFTON 6

MEN'S
CLIFTON 6

MEN'S
BONDI 6

MEN'S
BONDI 6