THE ATHLETE'S FOOT
SCHOOL REWARDS PROGRAM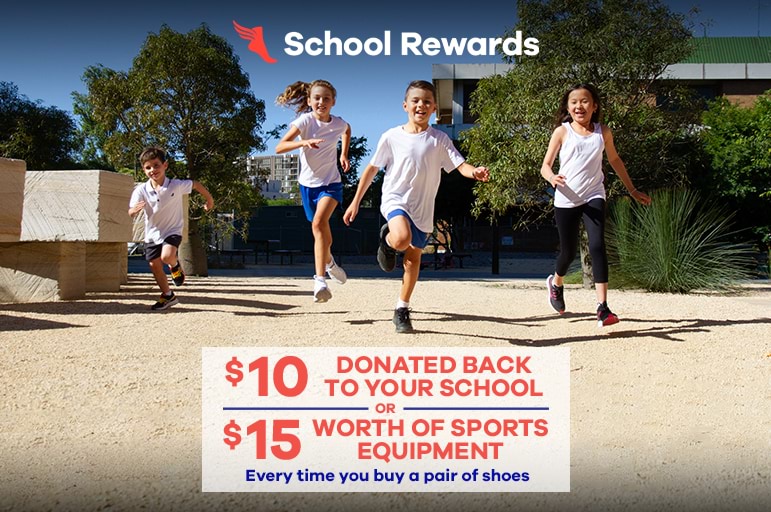 The School Rewards Program is a great fundraising opportunity. For every pair of shoes purchased, your school gets to choose a donation of either $10 back to your school, or $15 worth of sports equipment.
What is the School Rewards program applied to in-store?
This applies for each pair of shoes purchased for the whole family, across the complete in store range of adults and/or kids sports, school, work and casual shoes.
What are the benefits for my school?
Throughout the year, as agreed to with the local store, your school can earn rewards that can be used to support your school and the local community.
How do I find out if my school is onboard?
either by;
Contacting your local The Athlete's Foot store directly, find your local store details here.
or e-mail our School Rewards customer service.
My School isn't onboard, how does my School become part of the School Rewards program?
Simply Register your interest by contacting our School Rewards customer service.
Your Local store will be in contact directly to kick start your School rewards program.